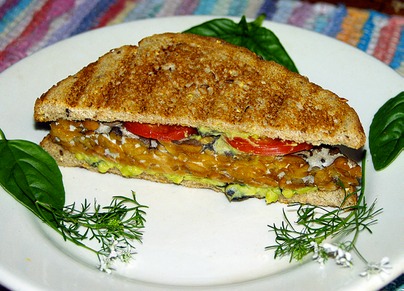 Our recent lunch:  Tempeh Panini
                                                                           (Recipe:  here)
   We pioneered making tempeh on stainless steel trays using water to heat and cool the tempeh.
Recently we have developed an incubator that makes tempeh without using a water bath and we are  looking for people who want to operate as a worker owned coop to bring it to market. 
 Using a stainless steel pan, you can make a 3 lb flat cake of tempeh and cut it into any shape your heart desires.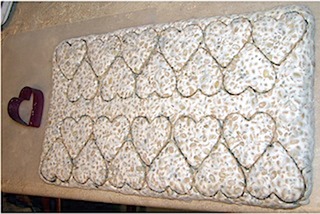 All it takes is an incubator, a stainless steel tray, an aquarium water heater, air pump and air stone.
                                                       ( See the Notes for more information )